There's a new bird in the Blue Hen state and it's Raising Cane's Chicken Fingers!
We're expanding our footprint in the Northeast with our first opening in Delaware – marking our 36th state nationwide. Located at 127 Grove Ln. in Newark – just minutes from the University of Delaware campus – bird was officially dropped at "The Hen House" on April 18th.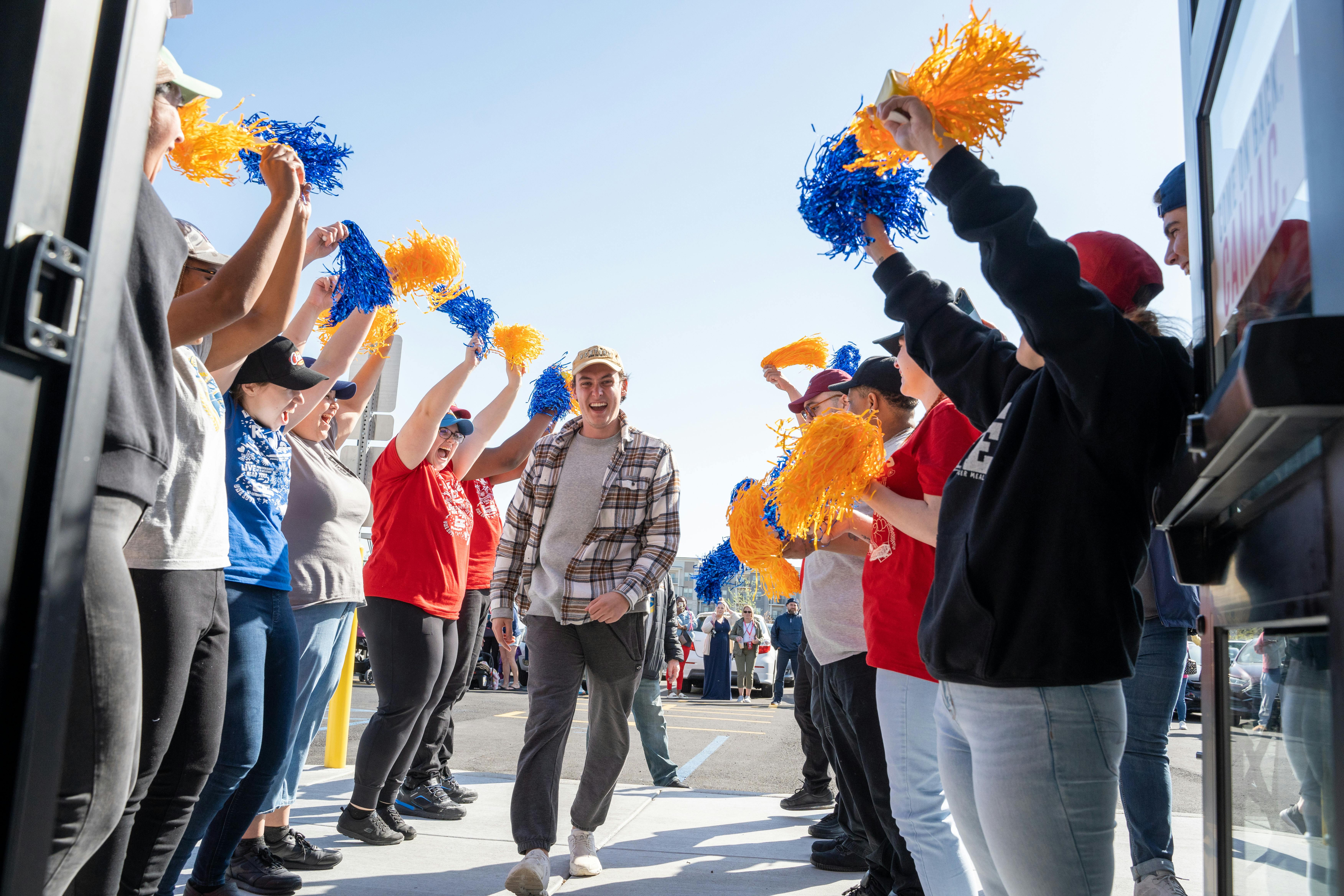 An ode to the Delaware Community, the Restaurant's nickname was inspired by the Blue Hen, which is the state bird and the University of Delaware mascot.
Amongst all the Cane's elements seen in every Restaurant we open – disco balls, a velvet Elvis painting and the Raising Cane's mural on exposed brick – you can also find elements unique to the Community of each Restaurant mixed in. Our Newark Raising Cane's displays an Aetna firefighter helmet, a 1988 "Krawen" Newark High School yearbook, tickets to 1978 University of Delaware football games and a map of White Clay Creek.
The Newark Community was just as excited for this opening as we were, with the first Customers arriving the night before our debut. On opening day, we were also joined by the UD cheerleaders and mascot, YouDEe, New Castle Chamber of Commerce members, and the Newark High Athletic Department – who we presented a $1,000 check to in support of its boys' and girls' sports programs.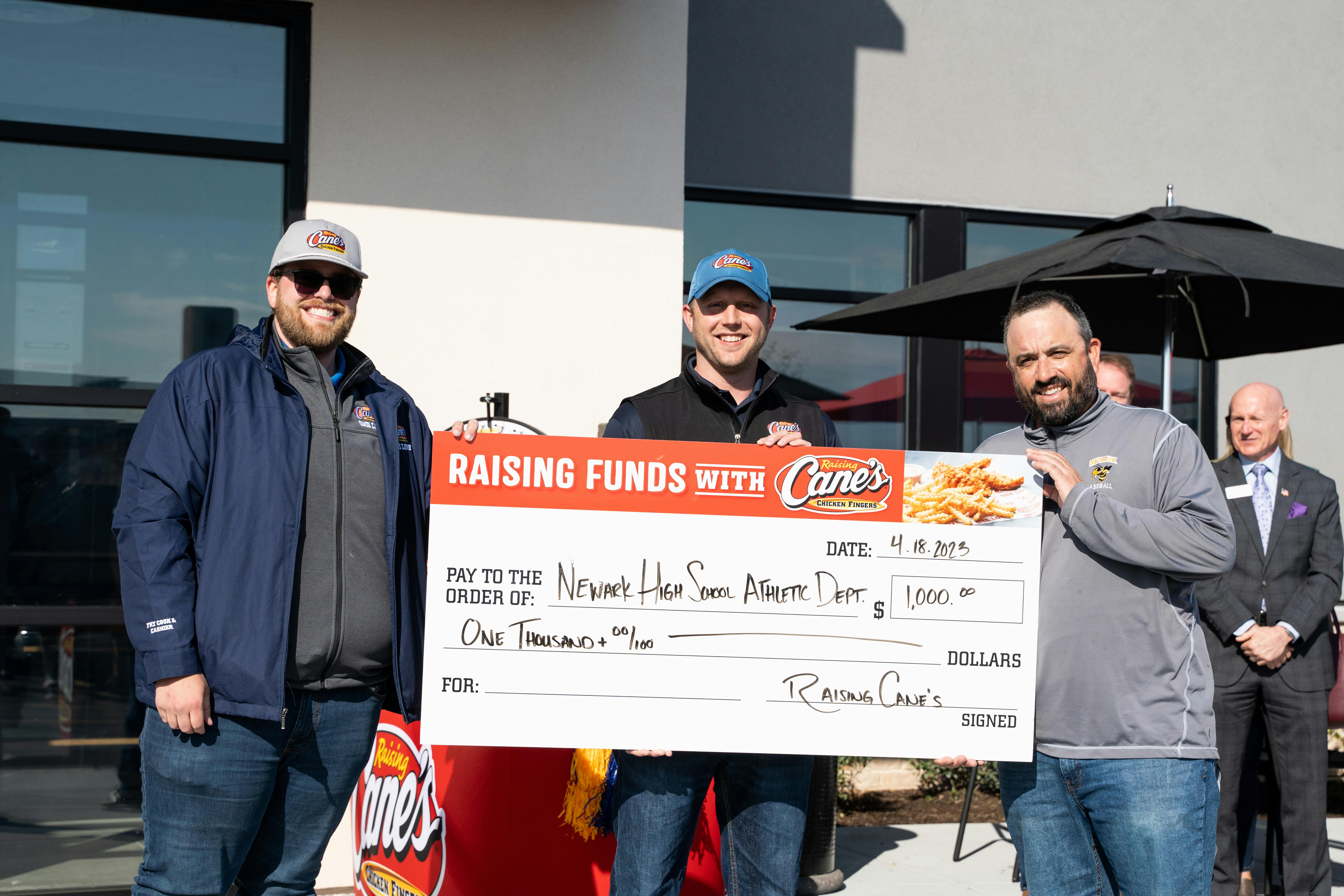 The Raising Cane's in The Grove at Newark is open daily from 10 a.m. to midnight Sunday through Thursday and 10 to 2 a.m. Friday and Saturday – serving our Caniacs via Drive Thru, curbside pickup and takeout.
We're honored to call Delaware home and can't wait to continue growing within the Newark Community!