The first-ever Raising Cane's sponsored racecar hit the track on SAT. APR. 22 with professional driver Ryan Ellis behind the wheel. This special debut marks our first sponsorship in NASCAR. Teaming up with Ellis and Alpha Prime Racing was a perfect fit with Ellis's enthusiasm for Raising Cane's and his ONE LOVE of our chicken finger meals.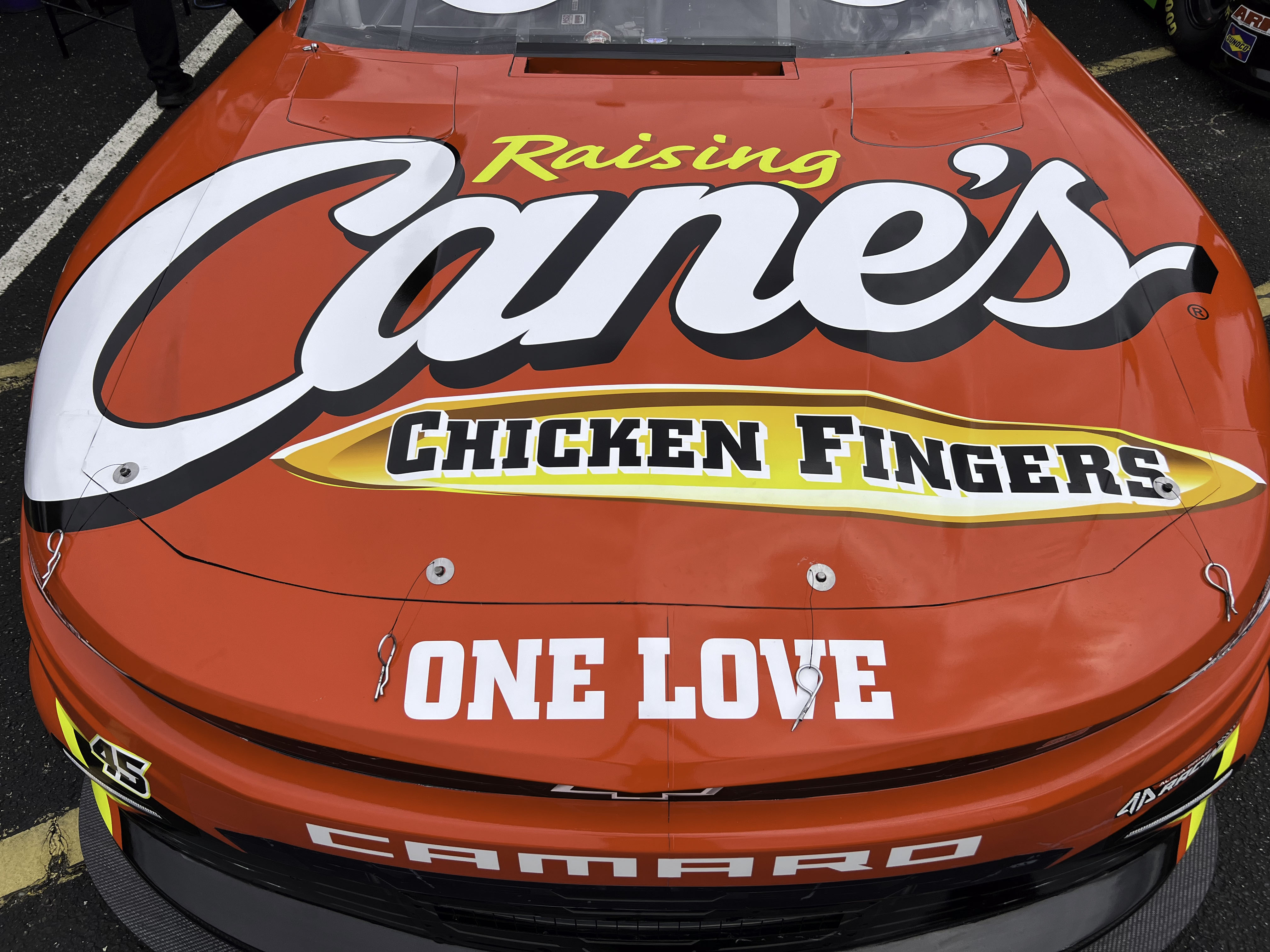 "Honestly, it's pretty surreal talking about this," said Ryan Ellis, driver of the Raising Cane's No.43 Chevy Camaro. "I've been a huge fan of Raising Cane's since I first tried it a long time ago. They offer craveable chicken finger meals, and I've always been impressed by their speed and service."
Also, Ellis was inspired by our Founder and CEO Todd Graves' story and the history of Raising Cane's. His excitement to bring the company to a new stage was seen not only on race day with the flaming red car and his pit crew decked out in Cane's swag, but also on social media posts leading up until race day; not to mention a quick pit stop for some craveable chicken fingers on the track.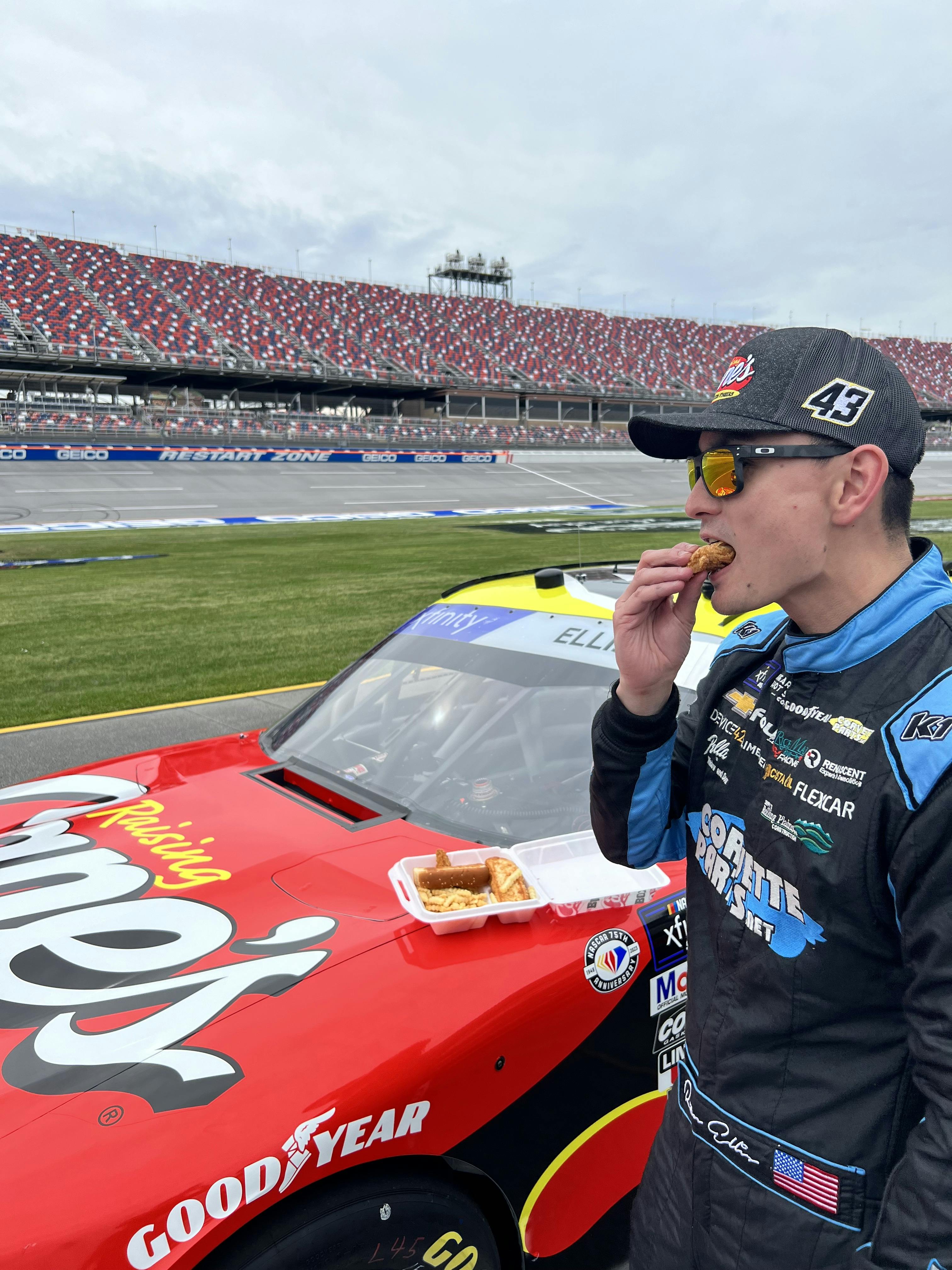 "Raising Cane's was excited to make its NASCAR debut by sponsoring Ryan and the Alpha Prime Race Racing team at Talladega this season," said Raising Cane's Founder and CEO Todd Graves.
Even though Ellis narrowly missed the top ten spot, it was a career best for the racecar driving Caniac and an amazing introduction of our first company racecar in front of thousands of fans at the iconic Talladega Speedway.
Raising Cane's looks forward to continuing to collaborate with Ellis in future races and is excited about the possibility of seeing our flaming red racecar hit the track again soon.