On January 12th, we began serving ONE LOVE in our 34th state with the debut of our Towson, Maryland, Raising Cane's Restaurant! Just a short walk from Towson University, the new Cane's is located at 4 E. Towsontown Blvd, and is prepared to be the meal of choice for Towson Tigers year-round!
In anticipation of the first Maryland Raising Cane's, members of the Towson Community took to social media to share excitement and updates on the opening – regularly posting in a Reddit thread with any news they had as they drove by the location or interactions they had with our Instagram account.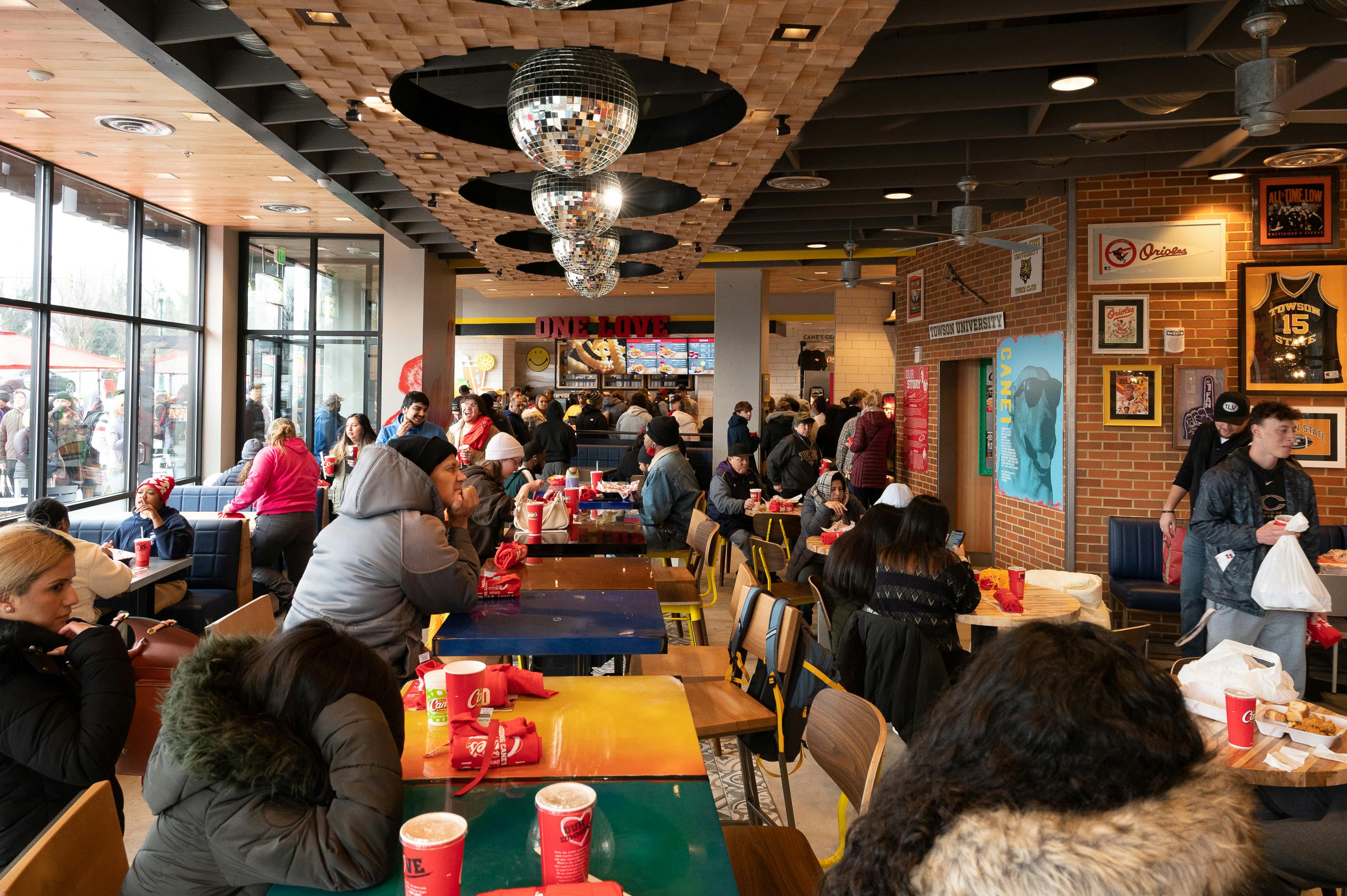 We were joined by the Towson Chamber of Commerce, local dignitaries and even Doc the Tiger came by to help us celebrate the official opening of this milestone Restaurant. In true Cane's fashion, the celebration didn't stop there! During opening day, Raising Cane's made a donation to the Towson High School Booster Club to help them pay for uniforms and equipment for extracurricular activities. Our commitment to Active Community Involvement runs deep, and we're eager to keep that support going strong in Towson.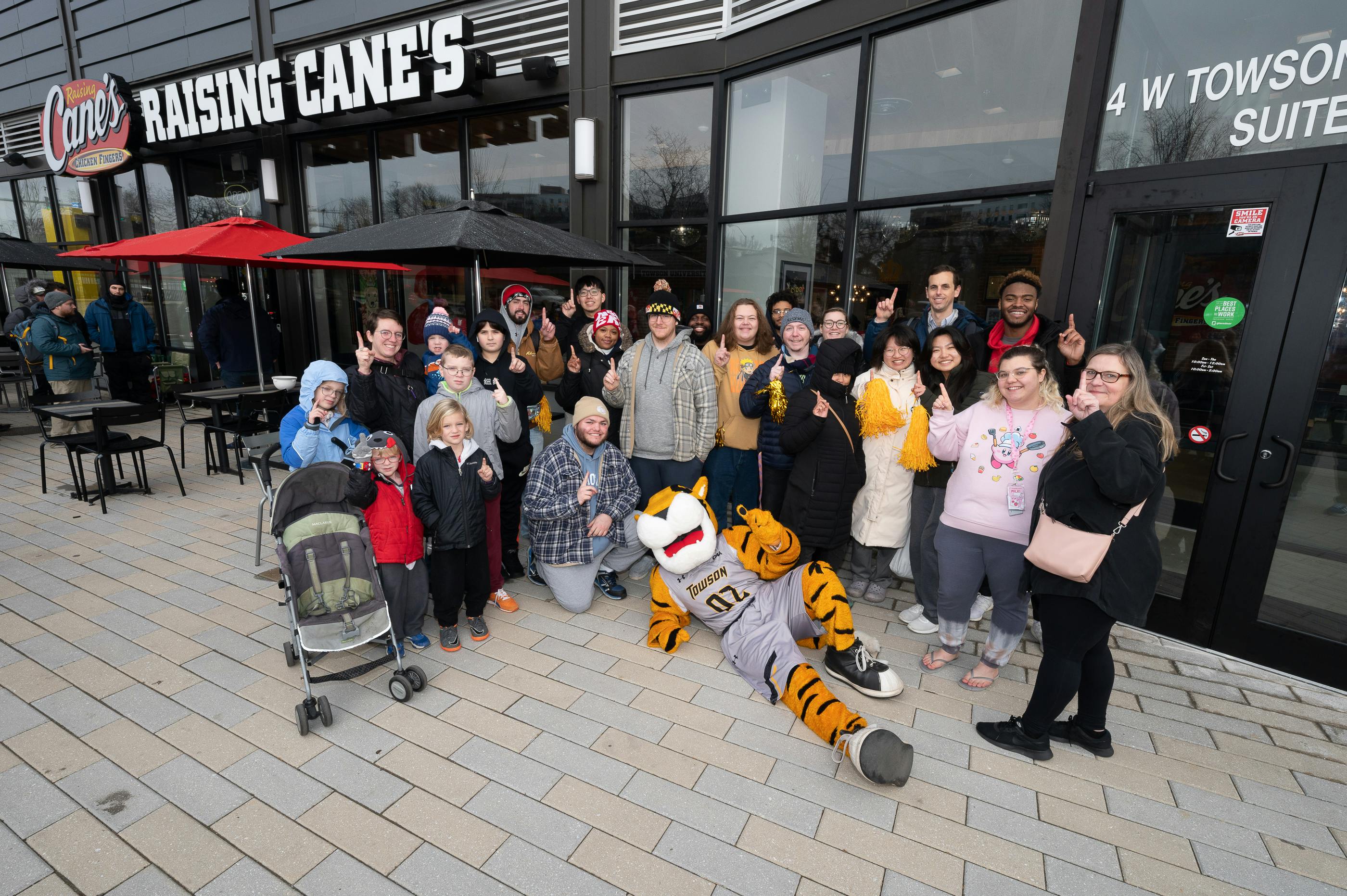 We're glad to finally call Towson home and we're looking forward to continued growth across the state of Maryland!