We've opened our 25th Restaurant in Illinois, and this time, right in the heart of the Windy City!! On January 10th, we welcomed Caniacs to our first downtown Chicago location and our second flagship Restaurant in the country.
The Raising Cane's in downtown Chicago is located at 2 N. Michigan Ave in the historic Montgomery Ward headquarters, just steps from Millennium Park. The 5,000-square foot Restaurant provides a clear view of "The Bean", features a three-foot tall Cane III statue and other uniquely designed features that pay homage to Chicago's roots.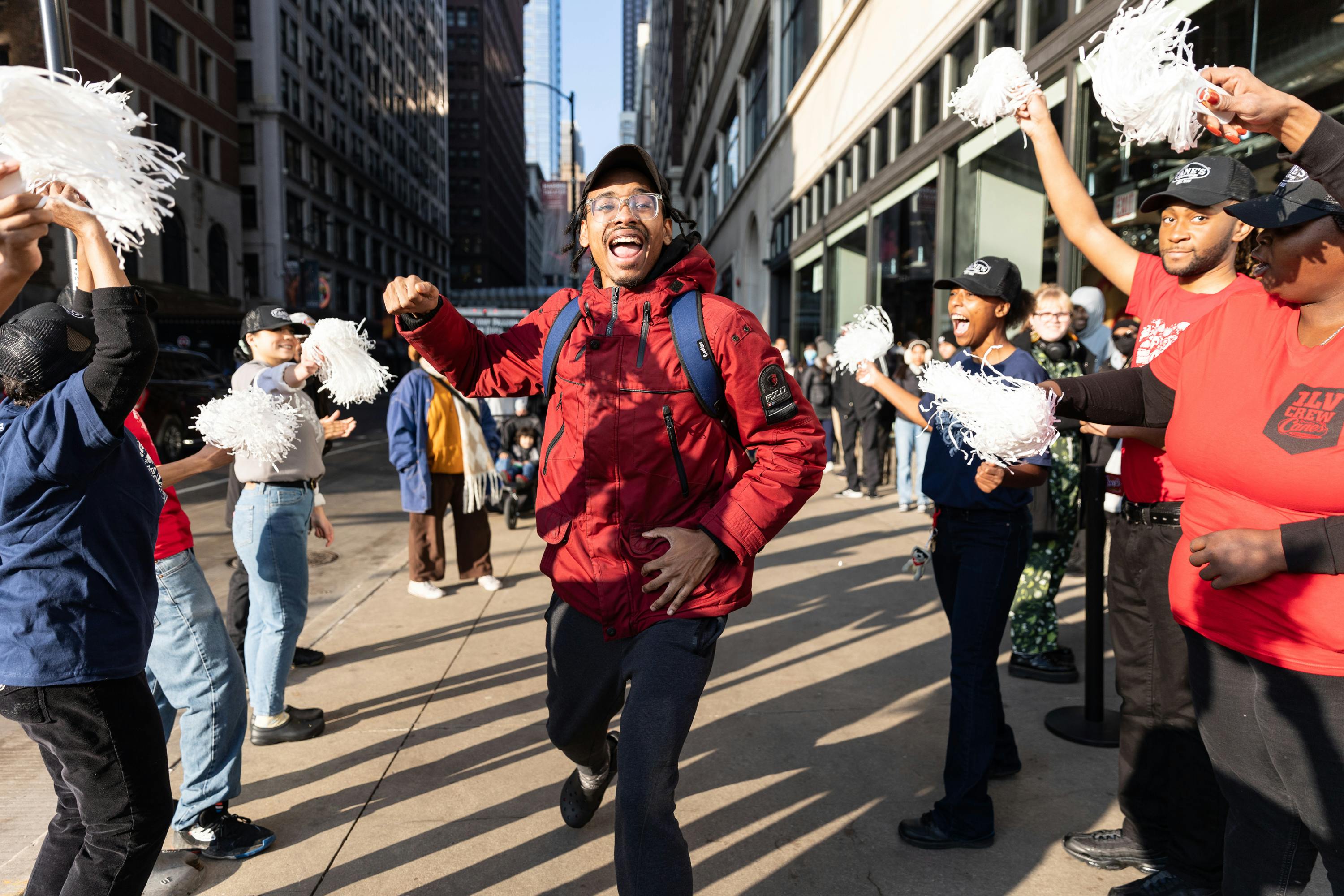 To celebrate, Caniacs from near and far wrapped our building at the corner of Michigan and Madison to get their hands on our craveable chicken finger meals! Iconic Chicago Bulls DJ, DJ One Change, kept energy high for Caniacs and crew, and a roaming photo booth was on-site to capture all the festivities.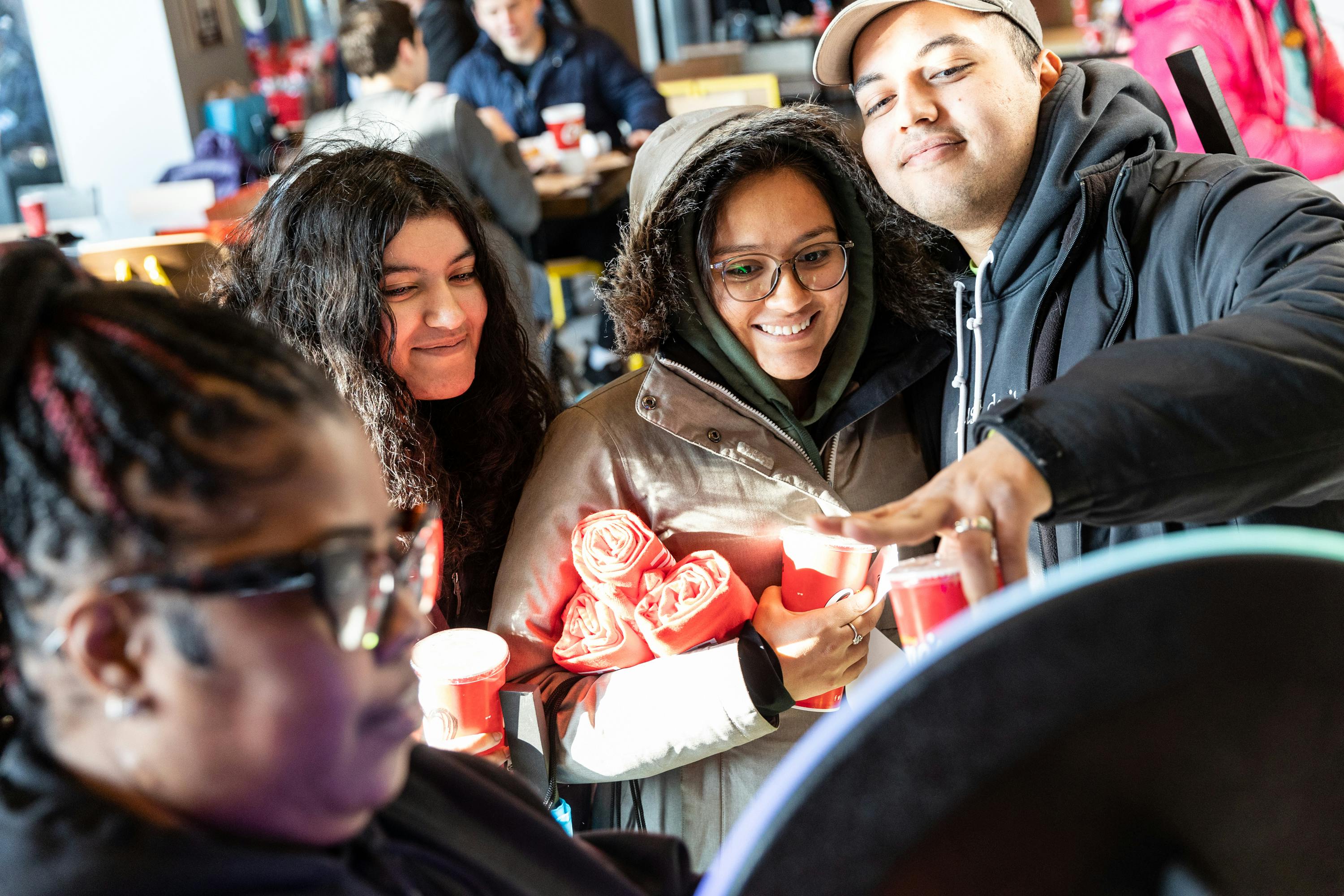 We've been serving the state of Illinois for six years and are excited to plant our flag in Chicago and grow into this community. Thank you to all those who celebrated this milestone opening with us!