Lenwood & High Point
Hours of Operation:
Sun-Thu: 9:00 AM - 12:00 AM
Fri-Sat: 9:00 AM - 1:00 AM
"Cane's 584"
2620 Fisher Blvd Barstow, CA 92311
Phone: +1 760-253-2547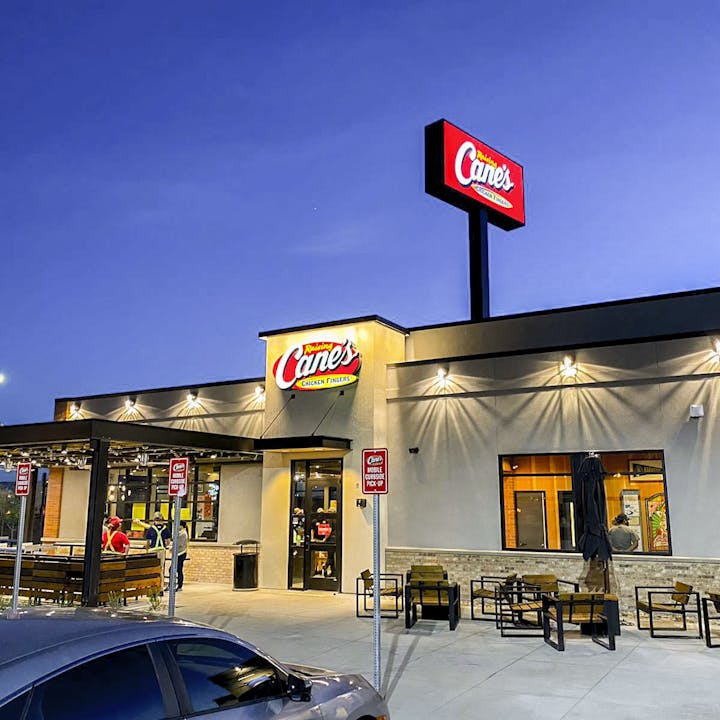 About this Restaurant
The reasoning behind the West Coast Restaurant's slightly epic, alliteration of the nickname "The Curse Crusher"? The lot that C584 stands on was previously home to two different concepts, which eventually closed their doors. This led the space to be dubbed "The Cursed Corner." Now that we've moved in, we're ready to deliver quality chicken finger meals and simultaneously crush the curse!